Professionals since 1935, we are one of the most storied companies in the distribution of goods in the country, with 250 own vehicles and more than 500 collaborators working with us.
History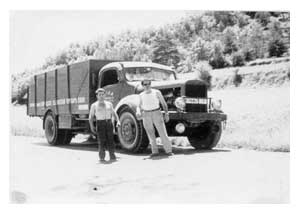 Gallastegui brand born in 1935 in the Deba Valley,Guipuzcoa province. Specifically in Eibar to cover the demand for service that caused the industrial revolution in our country at that time. In fact, we have the license number of transportation agency AT 42, what strengthens us in our 80 years old, as one of the oldest brands with 100% Spanish capital that currently exist in our country.
Later we adapt to growth and market needs of our customers hand, expanding our national coverage and adapting new transport services as: , groupage, express service, dangerous woods, machinery…and so on. Betting on being specialized on our journey with goods of special lengths over 3 meters adapting our vehicles, ships and staff for handling and transport.
We have introduced in the logistics market. Starting in the Basque country in 2004 as logistics operator of different accounts, regulating stocks and orders, linking them directly with our national distribution and implemented from 2007 to 2010 warehouse logistics in barcelona, Madrid and Valencia, performing manipulations and preparation of orders for covering the entire supply chain.
Nowadays, we have 25,000 square meters transit terminals equipped with 7 5-ton bridge cranes, and 18,000 to the logistics and storage in our own centers of Barcelona, Madrid, Basque country and Valencia.
Distributors in Spain and Portugal of major international customers, a fact that has allowed us to expand our business to international market.
250 vehicles to make the capillary distribution. A trawl national composed more than 60 trailers, bridge cranes, forklifts, pallet trucks, reach trucks and all the elements necessary for the proper handling of any goods. With network of 75 natinal delegations over Spain and islands and 8 removed platforms Night. staff of 200 employees in our own centers more than 700 professionals working in our group
Philosophy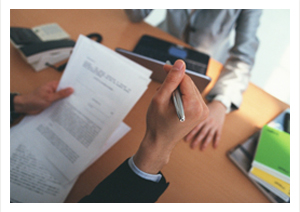 Our policy of constant renewal and adaptation of means and resources, especially our team always serve our customers, represents the maximum guarantee of personalized professional care.
Firmly committed media integration, systems and resources firmly committed media integration, systems and resources capable of multiple diverse solutions, meeting the needs of our customers
We have a computer system equipped with the latest technological advances, which enable our users to track real-time shipments, keeping them informed at all times.
Our product:"sell confidence to our customers"
Pioneers in our sector and country, in the implementation of a quality system, enabling collaborations with demanding sectors such as automotive or new technologies in a broad international market, backed with obtaining in March 1998 certificate AENOR according to ISO-9001 now adapted it to European standard -EN-ISO 9001-2008
Mission, vision and values
Our mission is to be an established brand in the field of Industrial Parcel, being specialized in special measure shipments, ensuring service coverage in Spain and Europe, offering an personalized service to our customers, and contributing to the development of our employees and partners.
The vision is to grow further professionalizing and positioning the business nationally and internationally in our industrial packaging segment, betting and maintaining merchandise our specialization in special measures, offering our customers an excellent quality service, taking care of our information systems and communicating in real time, betting on the development of trained and motivated professionals to help achieve our goals.
Our values are:

Customer Orientation:with proactive and personalized communication

Quality of Service: offering customized solutions

Company culture:involved and committed to our employees, customers and partners

Industry Experience en el Sector

Teamwork
Human Resources
A professional team, qualified, flexible and efficient providing whole experience with one goal: "Our customers to be always well cared".
Our consistently innovative vision has become in one of the most dynamic national distribution companies in the sector.
In Gallastegui we have a different way of seeing and doing, and that is why we consider ourselves as a new generation company, and always betting on a hiring people who share our vision.
We want an expert like you. If you really like to work in an established company in the industry and a team with common goals, this is your place.
Forward your CV: RRHH@gallastegui.com